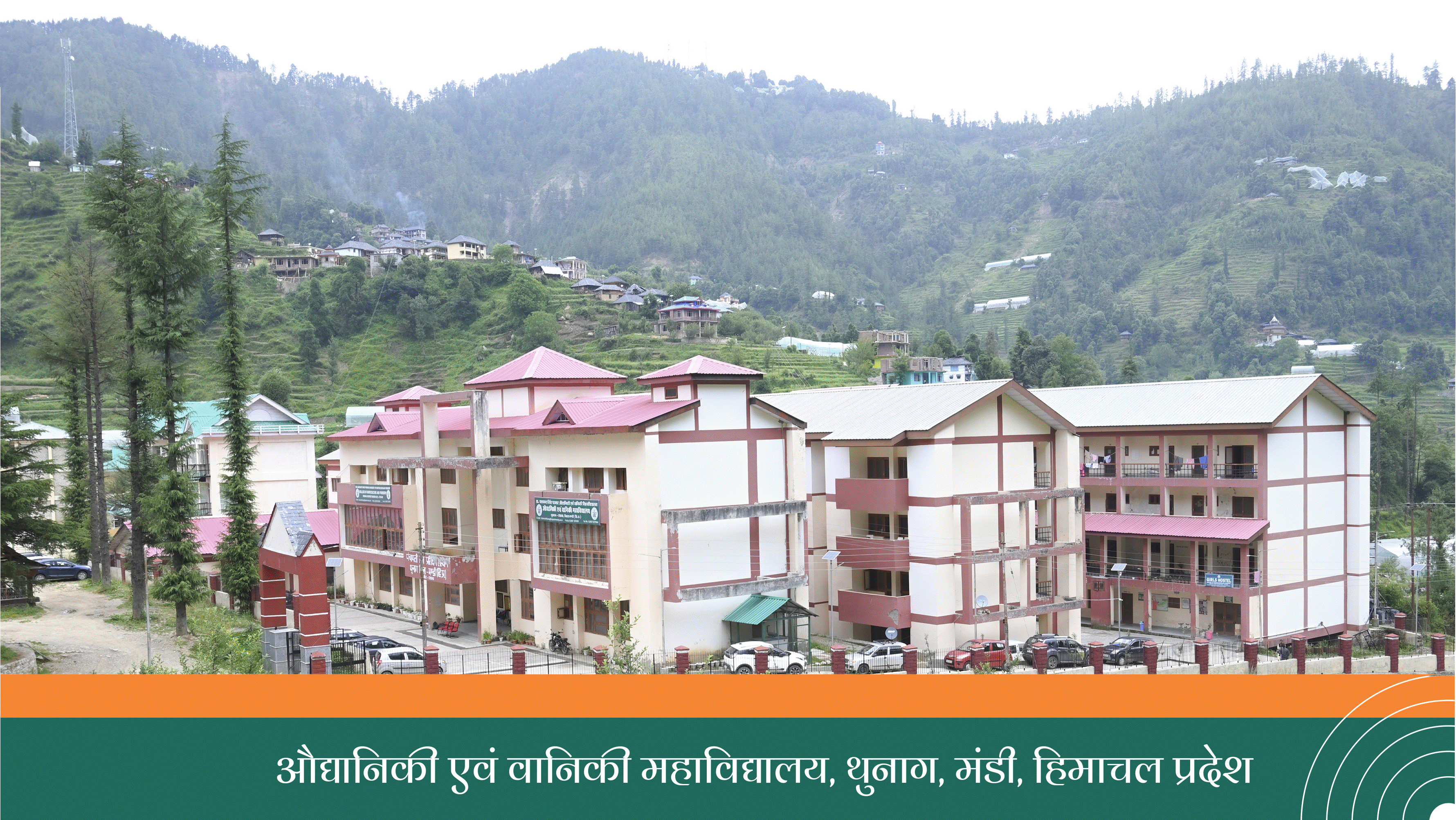 College of Horticulture & Forestry , Thunag, Mandi
College of Horticulture and Forestry, Thunag, Mandi was established on 08.03.2019 as the fourth constituent college under the aegis of Dr. Yashwant Singh Parmar University of Horticulture and Forestry, Nauni, Solan. Earlier, it was established as Regional Horticultural and Forestry Development and Extension Centre,Thunag at village Panicha on 11.09.2018 and further established as College of Horticulture & Centre of Excellence for Horticulture Research and Extension on 08.03.2019 which was further renamed as College of Horticulture and Forestry Thunag.

Located in a temperate zone at an altitude of around 1900 meters, the weather mostly remains cool throughout the year with frequent snowfall during winter. Thunag is approachable by road, only 59 kms (approximately 2 hrs and 30 minutes) from Nerchowk.Thunag is situated on Nerchowk-Janjehli road and is 14 kms short of Janjehli. To reach Thunag, one has to take diversion from National Highway 21 at a place called Dadour in Nerchowk.

The first batch of BSc (Hons.)Horticulture 4 Year Programme started in August, 2019 with the capacity of 69 students and currently 282 students are perusing their degree in BSc (Hons.) Horticulture and BSc (Hons.) Forestry. The College is well equipped with all the necessary facilities like smart class rooms, library, conference hall, laboratories, playground, badminton court, etc. The college has a strength of 38 well qualified faculty members engaged in teaching, research and extension.
Mission
To build an institution of excellence for learning in Horticulture, Forestry and allied disciplines with a purpose to create human resource capable of meeting present and future needs of farm science education, industry and other stake holders.